So now for something completely random... I posted a while back that I got Art Rage, this lovely program that does gorgeous glitter that's just perfect for digiscrapping. I've been messing with it, and today, by request, I made a few pink glittery swirls and doodles for Sara's layout. I thought you might like to play with them. They don't really go with anything in particular, but they are a pretty shade of pink. :) They're very heartsy and girly, too.
Pink "Sara" Glitter Doodles
Included in this pack: Two corner swirls, two flower doodles, four random swirls, and a 1000x1000-pixel glitter sheet to play with however you like. :) You can easily make a pattern from it to use as a layer style or whatever. Personal Use only, please!
Click on the preview to download!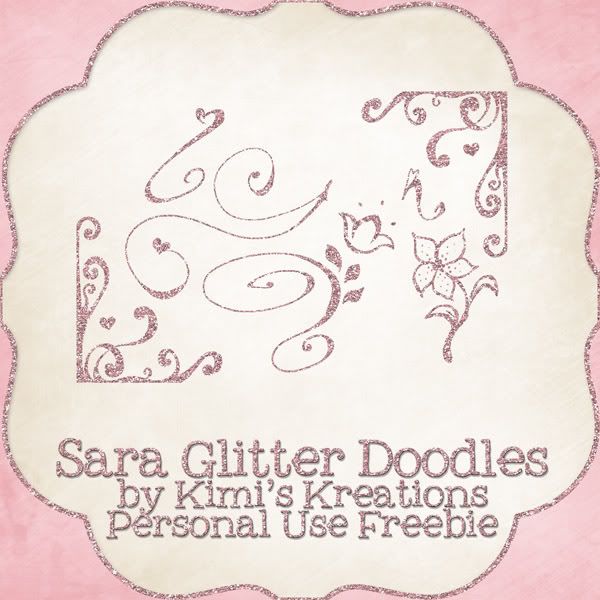 Coming up later this week (Friday, to be specific) I will be participating in my very first blog train! You've already seen a sneak peek with the two (or nine, depending on how you tally it up) alphas I've released already, but on Friday everyone who has participated in the BAM Color Challenge will post their minikits (3 papers, 3 elements each) in the blog train. There will be updates to my alphas, matching glitter styles, at least one huge addon courtesy of geniaBeana, and possibly a quickpage or two, so watch for it!! :)