...is on SALE! From now until the end of September, all of my glitter packs, INCLUDING custom glitter, are 50% off! That prices some of them as low as 75 cents! If you've ever wanted to try out my glitter, now's the time!
Here's my store!
And I have something even more exciting to show you -- a new kit is in store today!! It's called Doodlebug, and I looooove it. It's full of some of my favorite colors, nice warm-toned metal, and elements that work well for either girls OR boys! And it's
on sale 20% off for one week!
Click on the preview to head to my store!
The kit comes with two awesome alphas, which will be available separately at some point in the near future: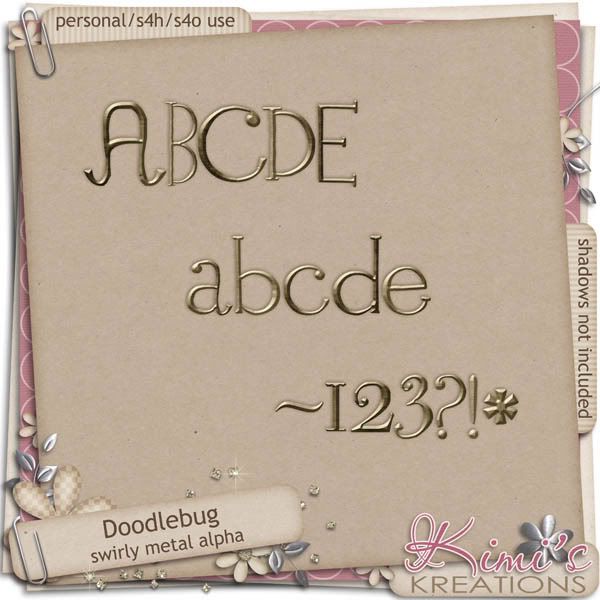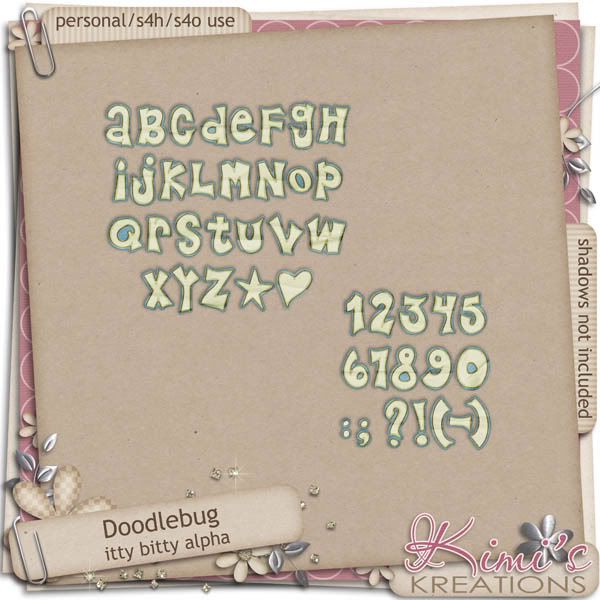 I didn't give my CT members much warning on this one, so I'll come back on Monday with their amazing LOs. Until then, a little bird told me you *might* have a chance to win this kit for free, over at goDigitalScrapbooking.com. ;)
If you'd like a small sample of what's in Doodlebug, I'm handing out this awesome sampler as a participation prize for my current
Progressive Layout Challenge
over at GDS! Follow the steps, post your LO, and you'll get the sampler -- it's that easy! :)
Here's what the sampler looks like: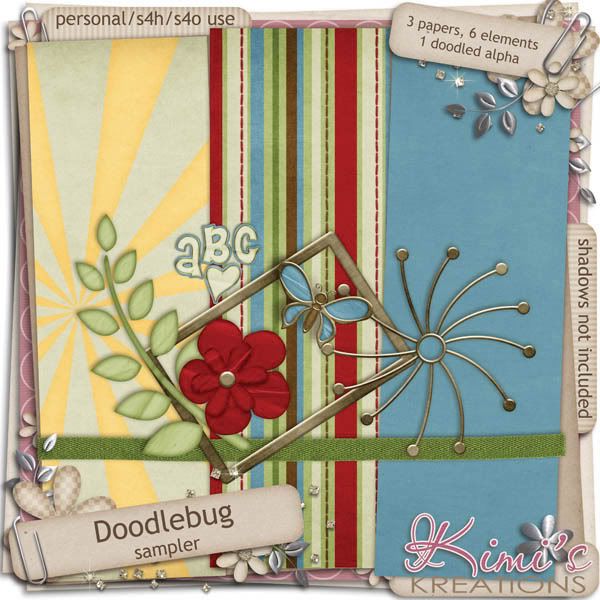 This time, we're working with white space. Here's the LO I did for the challenge: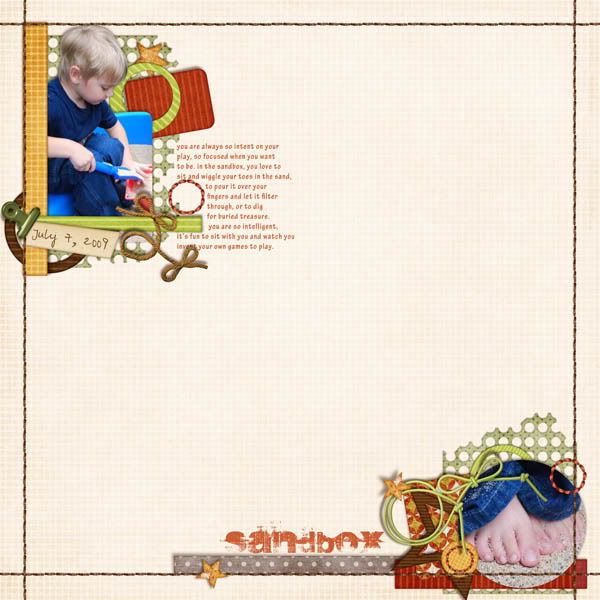 Credits:
"In Your Arms" by Dani Alencar
bits and pieces of stitches from my kits, recolored
title font - Sidewalk
Thanks for looking! :)