My very first kit is all done!! I'm kind of nervous. I hope you like it! It's called Peaches & Cream.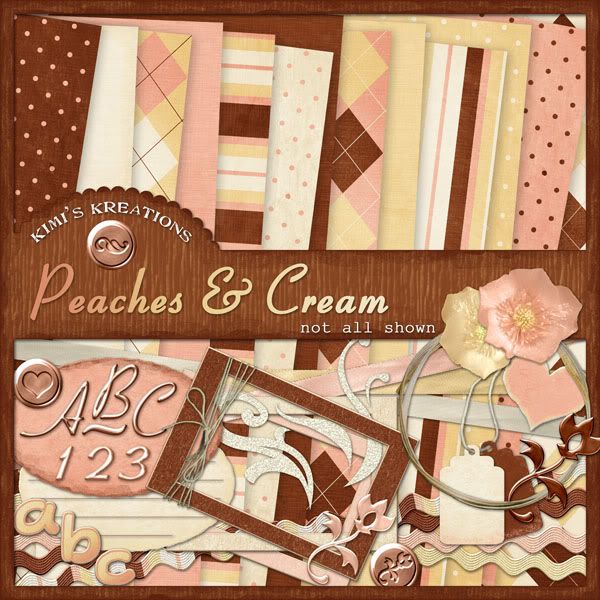 I also made two alphas to go with it: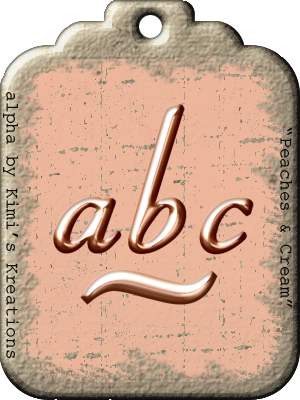 This kit includes
-13 papers
-2 full alphas (one small and elegant, one big & chunky)
-3 stamped metal brads
-2 real flowers
-3 rectangular frames
-2 scalloped metal oval frames
-4 pieces of glittery bling (1 flower, 3 swirls)
-2 oval journaling blocks (with a separate lined png)
-2 metal flowers
-1 circle reed frame
-3 straight satin ribbons
-4 ricrac ribbons
-4 stamps (1 flower, 3 swirls)
-2 tags (with a separate twine loop to put through them)
-1 torn-edged heart
-2 twine frame-wraps
All in all, that's 37 elements!! I hope you like them!
In case you're not convinced yet, here are some layouts my unofficial CT made for me ahead of time! Thank you so much, ladies! Click on the previews to see a larger version of the LOs.
Kaelira
did three pages for me! Two are for an alphabet book she's making for her baby girl, and on the third, she used my template 06! Be sure to stop by her
blog
and check out her downloads too! She makes awesome templates. Thanks Kae!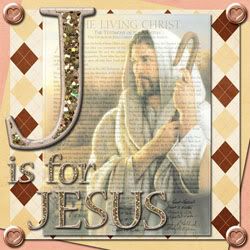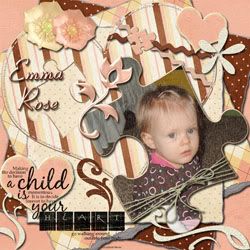 Elly
made a gorgeous page featuring pics of herself and her son. Isn't it sweet? Can you believe this is one of her FIRST digiscrap pages? It looks awesome! Thanks Elly!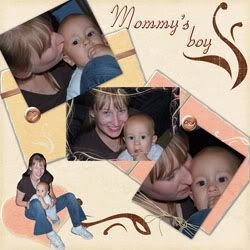 Kristan
made a two page layout -- her first 2-pager ever! I think it looks fantastic! Thanks Kristan!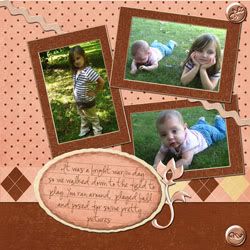 ...Oh, did you actually want to DOWNLOAD this? :) Here we go!
Peaches & Cream - Full Kit
Click here
to download Alphas (it's a two-pack!).
Click here
to download Elements.
Click here
to download Papers 1.
Click here
to download Papers 2.
Please remember to read the TOU, and leave me some love if you like the kit ;) I'd LOVE to see any layouts you make -- my e-mail address is in the TOU if you'd like to show me, and let me know if you'd like for me to post them here on my blog!