It's time for another blog train!! This month's Color Challenge at BAM (BabyAndMe forums) was hosted by Kaelira, who came up with a very pretty pastel-y palette, perfect for scrapping your Mother's Day photos, your Easter photos, or whatever else you can dream up! :) Here's the palette: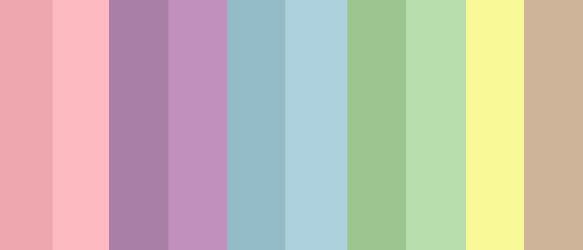 I called my minikit "Spring Flowers." Click on the preview to download!
We each made a minikit with 3 papers and 3 elements, but many of us got carried away and did more than that! So make sure to check back over the next few days. I'll be posting an addon, a CU glitter pack, and an alpha! For now, visit the other BAM designers and leave them some love too! Oh, and if any of the minis aren't up yet, just check back in a while. ;) We're all in very different timezones, but all of the minis should be available within the next 24 hours.
BAM Color Challenge #2 Blog Train!
Kaelira's Digiscraps
geniaBeana Scraps
Digital Designs by Me
Creatively Mom
Creativity Meets Girl
Scrap It Simply
Kimi's Kreations <--- you are here!