My store is open!! I have a revamped "Ready For Sun," a revamped CU glitter pack, "Beautiful Blues" (glitter included!), and a BRAND NEW template 4-pack! Everything is 20% off for my grand opening, so go see, go see!
Kimi's Kreations @ MLAS
Check out my cool packaging! Images are linked to their product pages.
Ready For Sun has been revamped! The flowers are a little cleaner and crisper now, and I've added several new elements. I also completely redid the glitter pack to match the quality of my newest ones (seamless, nice and chunky, with 12x12 PNG files).
Beautiful Blues is pretty much the same as it was before, except that the glitter pack now comes in PNG format for better quality. So if you downloaded it while it was still a freebie, no worries. ;)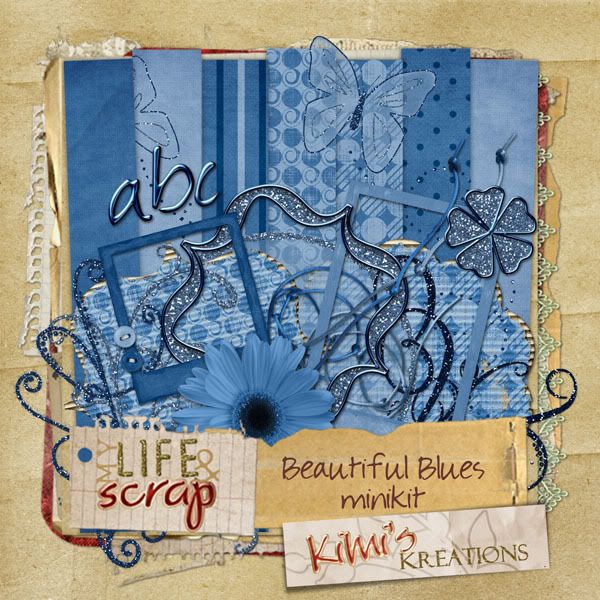 And here's my brand new template pack! Four pretty pages stuffed with photos -- at least 5 pictures per page! And guess what? You get a coordinating freebie! Scroll down to see!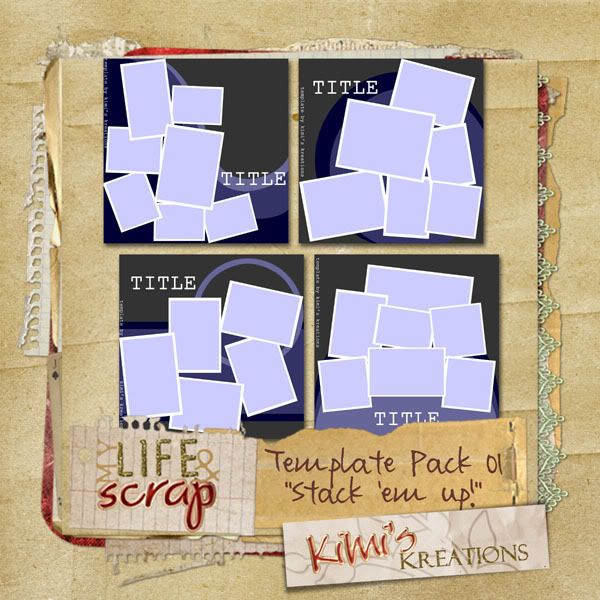 Template 44
Template 44 crams a whopping NINE pictures into a single 12x12 page. This template also coordinates with Template Pack 01, now available in
my store
! Note: For those of you wondering what happened to Templates 40-43, I kept the same numbering scheme even for the store-released templates, so if you get the template pack it'll still line up in order with the rest of them. :)
6/11/09 - This template has been updated and now includes both the original PSD and new PNG files.
Click on the preview to download!
Happy scrapping!! And if you happen to have any layouts made with these kits, if you could upload them to
my gallery
over at My Life & Scrap, that would be absolutely awesome!!
Oh, and by the way... I made a new blinkie, too! If my CT members or I see you sporting it in your sig around DSA, DST, or MLAS, you could get RAK'd!