I made this for BAM's second Recipe-to-Scrap. I was watching LDS General Conference at the time, hence the theme that emerged.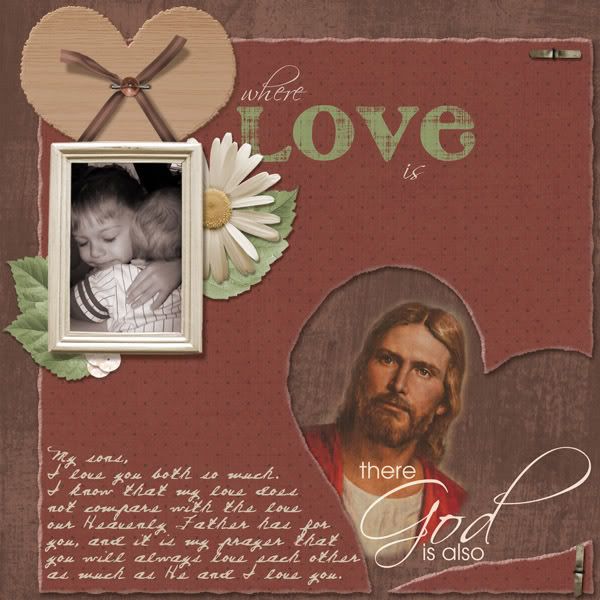 Credits:
-Christ picture from lds.org
-papers, most elements - "Front Porch" by Steel City Scraps
-reversed-brad fastener - "Olivia" by kafrounette
-fonts: Everett Steele's Hand, ITC Avant Garde Gothic, Scriptina, Cafe Rojo
And in case anyone would like to scraplift, I also made a template out of this! :)
Template 26
This is more of an "idea" template, with only one real spot for a picture. It was made by request. In my layout, I used the place behind the heart to place a blended picture. I would love to see what you do with this one!
6/11/09 - This template has been updated and now includes both the original PSD and new PNG files.