I've been busy! I have three templates all ready to go for your enjoyment... they'll be released one day at a time, though. ;)
Let's see, where did I leave off? Ah yes. My layout a few posts down, "Banana Boy," won the speed scrap at BAM, so I got to host the next one. My rules were simple; no title, and basically create a clustered set of pics with lots of white space. I left it pretty open-ended. This is what I came up with:
Credits;
kit - "Growing Up" by Stolen Moments Design
font - Pea Kawai
Then, there was a weekly challenge. I got to host that one too, since the layout I used for Template 25 won THAT challenge. ;) My criteria for that challenge were simply to use one of the Design Star Round 4 kits for the layout. I used "Little Man." Here's mine: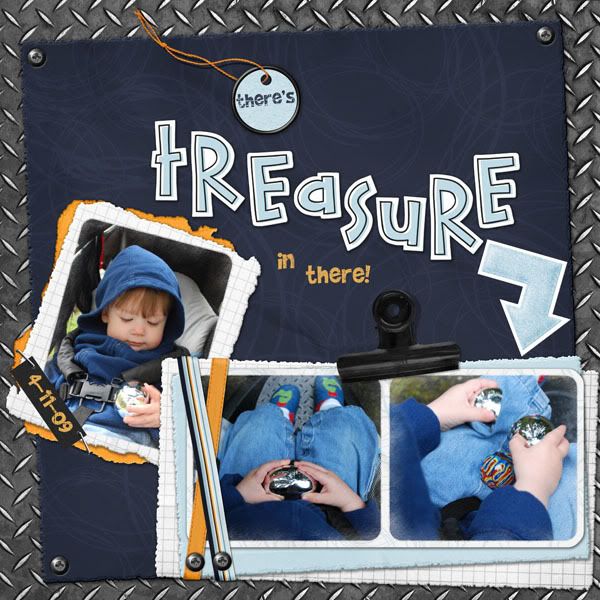 Credits:
Everything is from the "Little Man" kit by Purple Tulip Designs.
Still feeling scrappy, I decided to branch out and do a challenge or two at other websites than BAM. I entered this in "Grand Theft Layout", scraplifting certain design points from a user named Bethanny (as per the requirements). Hers is
here
. Mine's a two pager. Here's the full layout: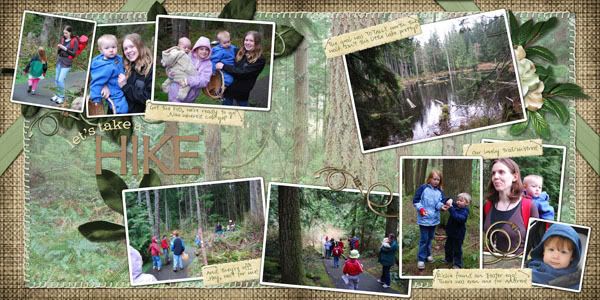 And the close-ups: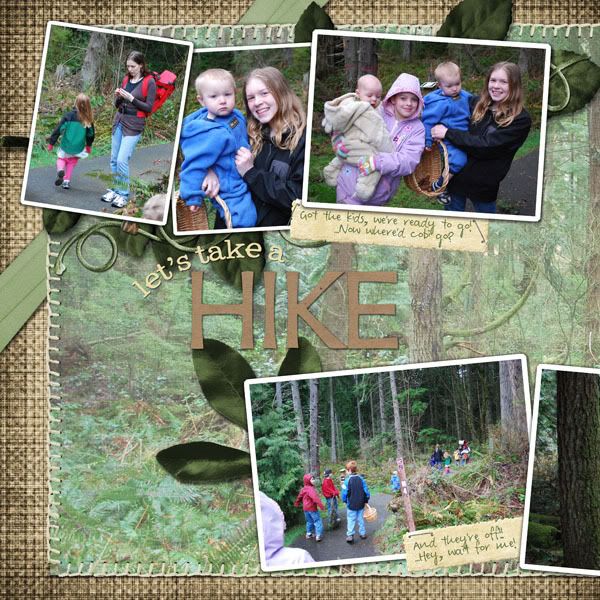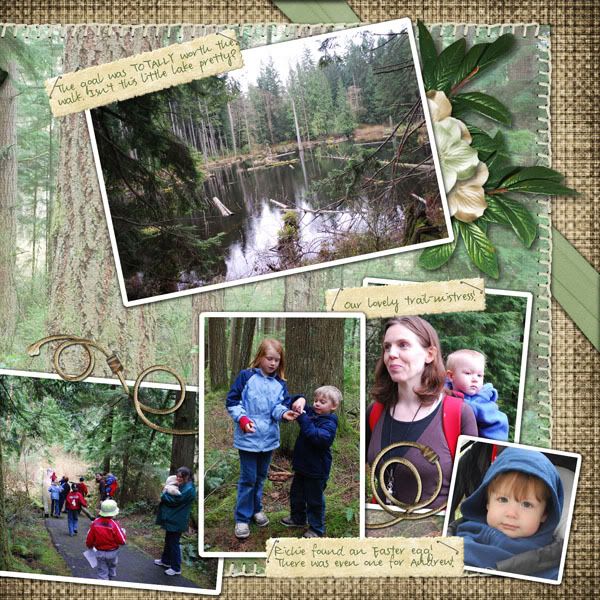 Credits:
kit - "Modern Neutrals" by Christie Lemmon
fonts - My Own Topher, Pea Kawai
Then finally, I entered a Digi Dare challenge over at Digital Candy, and doubled up by also entering this in the Weekly Challenge at BAM (which was to scrap something funny).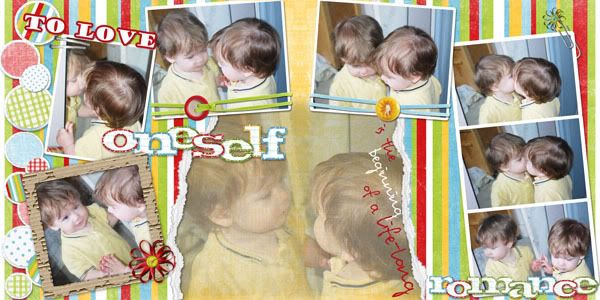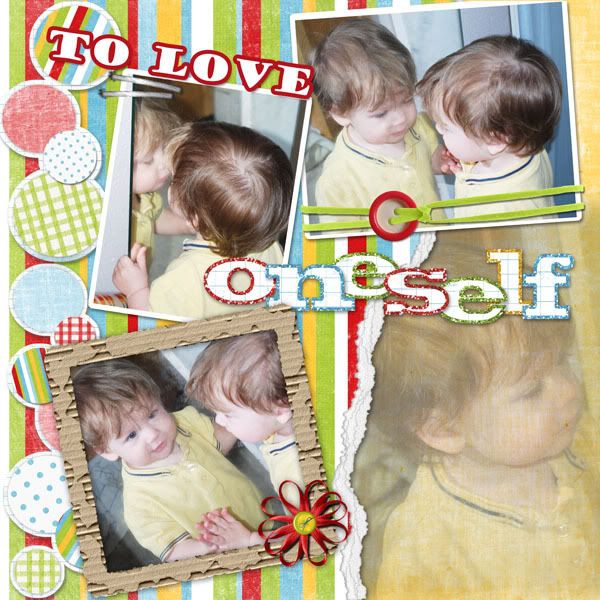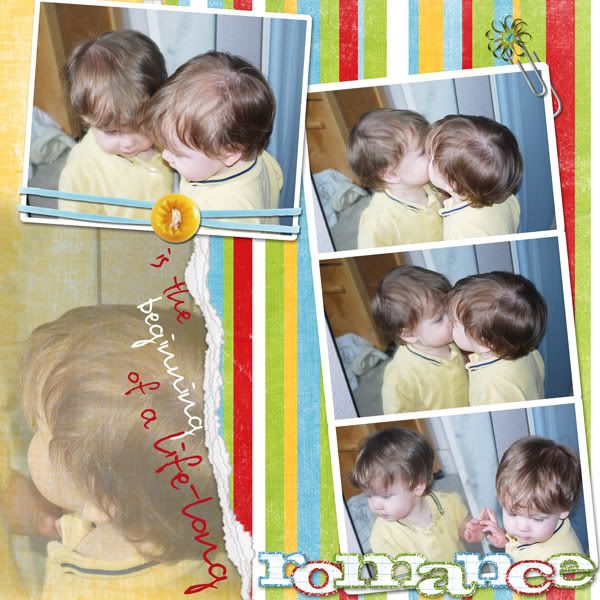 kit - Alphabet Remix by Stolen Moments
fonts - Goudy Stout, Pea Kawai
Both of my two-pagers have been made into templates, one of which is...
Template 29
This was taken from the "Let's Take a Hike!" layout. It's a 2-pager, obviously, with room for 9 pictures. Clean, simple frames included. Be wary of the picture on the fold and don't put any good details right on the seam. ;)
6/11/09 - This template has been updated and now includes both the original PSD and new PNG files.
Click on the preview to download!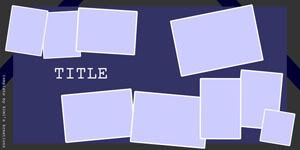 Enjoy~ And come back tomorrow for another!