I participated in this week's Grand Theft LO at ScrapMatters. I love how the page turned out, and I learned/played with some new shadowing techniques. I had no idea you could make your drop shadow into a new layer and mess with it! If I wanted a wonkier shadow, I usually would duplicate the layer, fill it with black, mess with the edges....etc. Took a lot longer! Anyway, here is my LO: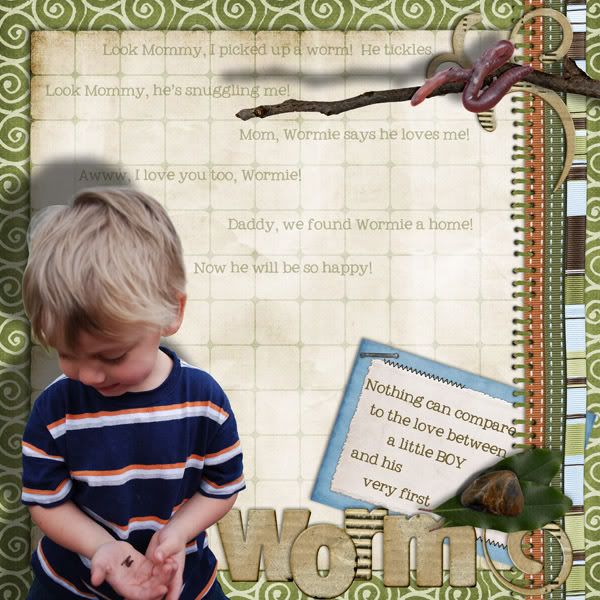 Credits:
The worm extraction is from an actual photo of the worm, but the stick it's sitting on comes in the kit.
kit - "Snips and Snails" by Tracie Stroud
font - My Own Topher
Template 31
This template comes from my "To Love Oneself..." layout. It's a two pager, with room for 7 largeish pictures.
6/11/09 - This template has been updated and now includes both the original PSD and new PNG files.
Click on the preview to download!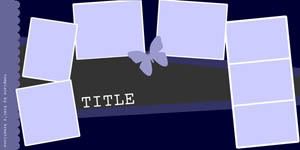 (Edit: Link fixed)