Digifree found me! I'm so excited! My other templates already have 20+ downloads. Looks like you guys are loving the Simply-Yin inspired one the best, and I don't blame ya - that's my favorite so far, too. Ready for another one? Here we go...
Template 04
Simple and clean, frameless, with rounded edges. There's room for 8 pictures, or you can alternate pictures with little panels of pretty paper! Remember to leave me some love if you like it, and please read the TOU! :)
6/12/09 - This template has been updated and now includes both the original PSD and new PNG files.
Click the preview to download!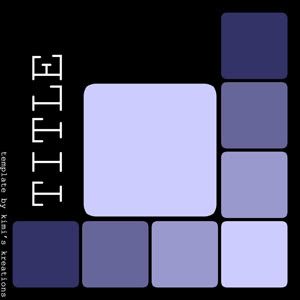 Thanks for looking~ I'll be back tomorrow with a few layouts to show off (including another CT one, I hope) and another template freebie!