Whew, I've got a lot to share! This is my very first freebie template. It should work well in Photoshop or (hopefully) Gimp. There is also a full-size PNG included for those with neither. Please remember to read the TOU, and leave a comment here if you like it! :)
6/12/09 - This template has been updated and now includes both the original PSD and new PNG files.
Click on the image to download!
Template 01
This one is pretty basic. A 7-picture layout inspired by
Yin Designs
.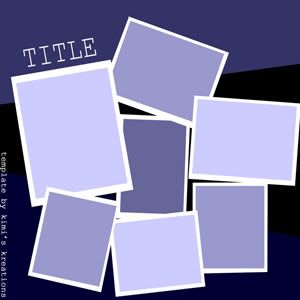 Thanks for coming by to visit~ I'll be adding a template a day over the next week, so come back soon! And please, please comment if you like them! Motivate me to keep going. ;)
Happy Scrapping!