This concludes my week of free templates. Don't worry, it's not over! I probably won't be such a stickler about getting something up every single day, and I'll probably branch out to other types of freebies, but this has been a fun week! Come back soon for more!
Template 08
This one is just fun. You can see it in action a few posts back, on my CT LO for "Number the Stars." Rounded corners, mats, and ta-daaaaaa~ shadows included! (You can toggle them off though, if you prefer to make your own.)
6/12/09 - This template has been updated and now includes both the original PSD and new PNG files.
Click the preview to download!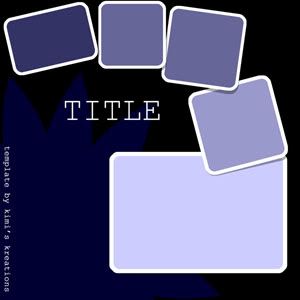 Please comment if you like it, and come back soon!