This is my very first layout as a member of the creative team for
Simply Susan Godfrey
! I used her kit, "Pocketful Of Posies," and a piece from another of her kits, "Love Letter." Here's the preview for the main kit I used (click the image to go check it out in her shop!):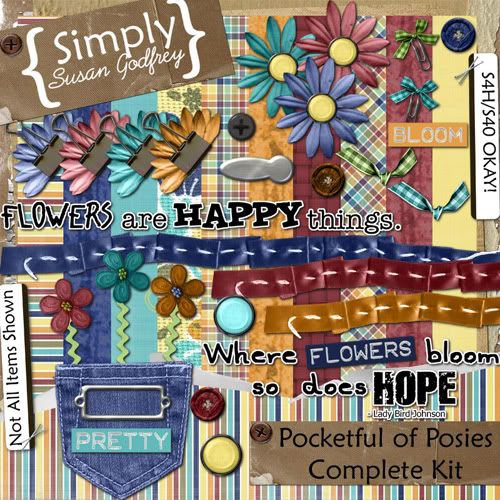 And here's my LO! It's a two-page layout, using pictures from Richie's first Easter, at 10 months old. Not real Easter-y, but I love the pictures.
The template for this layout will be released as a freebie later this week!