So, I should probably put some actual DIGISCRAP here on my digiscrap blog, no? :) I have made a bunch of layouts, some awesome, some pretty crappy. Here are just a few of my favorites, done for challenges at my favorite mommy-forum. In the future I'll try to remember to post my photobook pages as well. Please let me know if these are too wide for my blog. They should be all right, but you never know...
Let's Make a Splash!
One of my first challenge pieces. SUCH a fun kit to play with! Someday I will expand this into a two-page layout.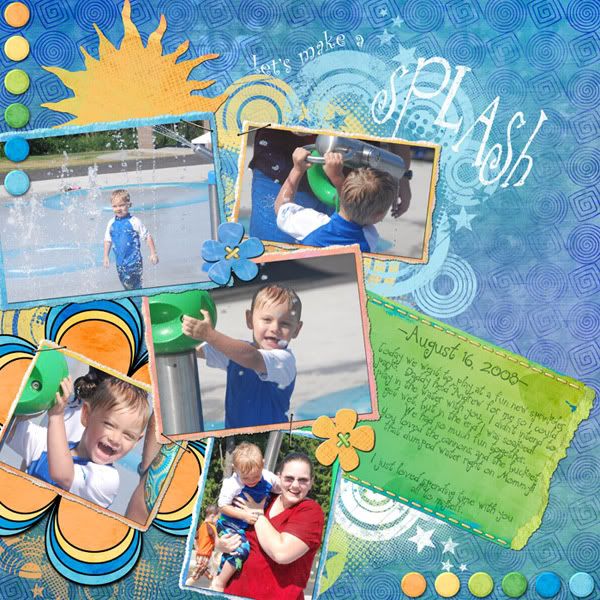 Credits:
Picture layout: Simply Yin Template 51, modified
Fonts: Curlz MT, Freeze!, and Tingle Institute
Rub-on, Medium Tear, Small Torn Edges, and Stiched edges actions from Atomic Cupcake
Staples from Promise Collection by Shabby Princess
All other elements, brushes, papers, etc, from "Refresh" Kit by Scrap Girls, LLC
Grandma's House
Another challenge layout. I think I actually hosted this challenge. *lol*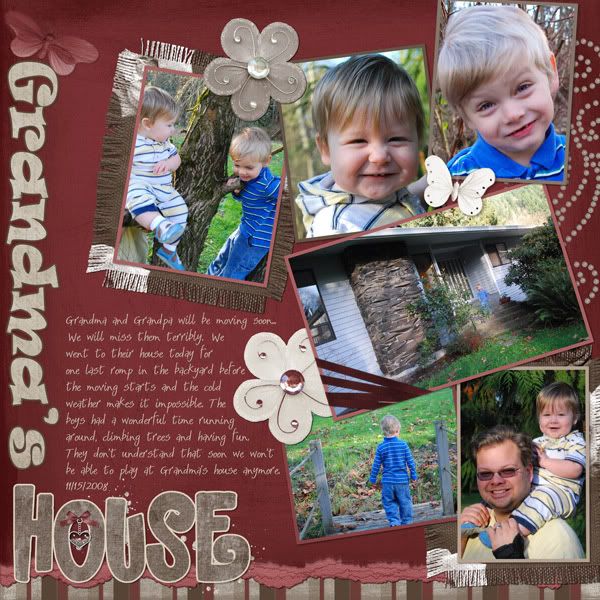 Credits:
Papers and elements: Cherry Moka kit
Wild Tear action by Atomic Cupcake
Template by Karah Fredricks
Fonts: Sandals (journaling), Ravie (Grandma's), Oh (Photo) Shoot! for "House"
Path in the Woods
This needs a better title/theme, but I enjoyed playing with the kit and I like the overall feel of it. The layout's just not dynamic enough. Hrm.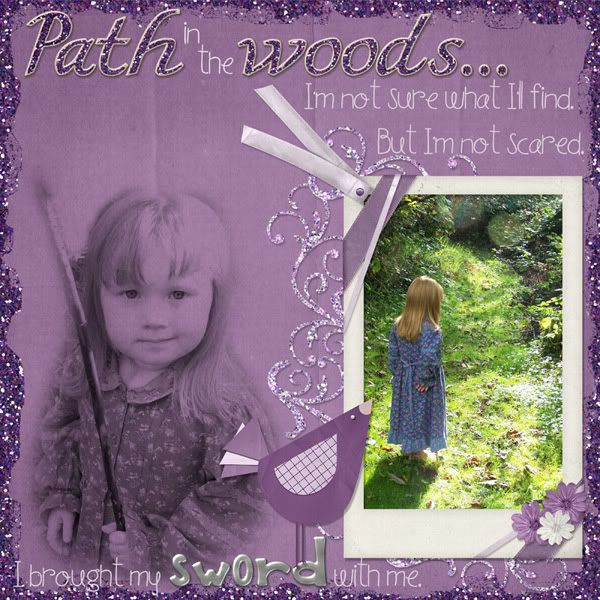 Kit: Queen For A Day by
Genia Beana Scraps
Fonts: Gentle Redhead, Everytime I Miss You (appropriate, no?)
AC Silver action
Adorable
This one was for a "Numbers" challenge. 4 papers, 3 fasteners, only 2 pictures, only 1 word in the title. I dug up some oooooold pictures of my eldest and had a blast! My first fun-with-strippy-papers layout. :D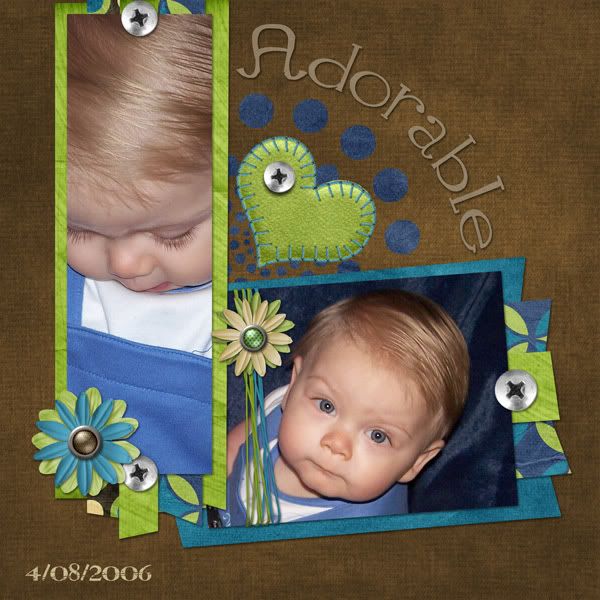 Credits:
Boy's Club kit by Sweet Blossom Designs
Fonts: Impervious (Adorable) Prissy Frat Boy (date)
Atomic Cupcake Rub On action
Piece of my Heart
This is my first page for
Simply Susan Godfrey
, using her "Be Mine" minikit. SUCH a fun kit to work with! I joined her CT and am totally excited to make more pages for her!!
The template for this page will be listed here on my blog later this week! Stay tuned!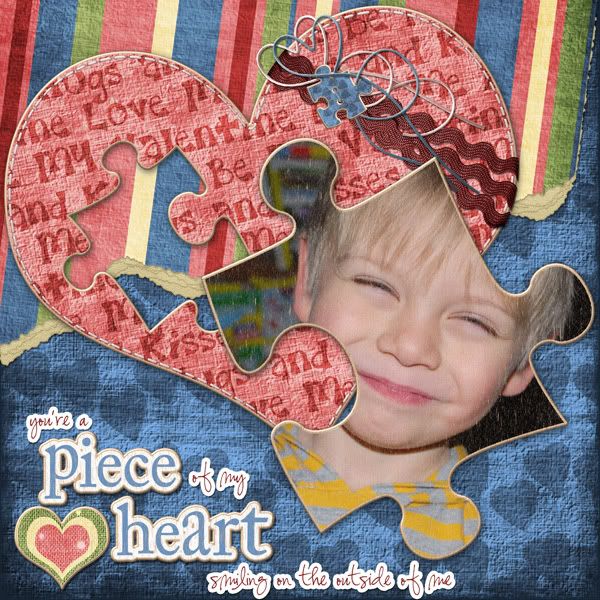 CREDITS
kit: Be Mine by Simply Susan
strings: Choukette - Purple Chic
fonts: Susie's Hand, Prissy Frat Boy
Atomic Cupcake actions: Painted Wood, Wild Tear, Stitches
And now, since you've been so good, and since it's technically Tuesday, and since I just can't wait until morning to post this -- here's another freebie template for you!
Template 02
Fun with bubbles! This is a clean, simple template for 7 pictures. Could work well for Project 365. :) As before, this includes both a PSD file and a PNG version. Please remember to read the TOU, and leave a comment here if you like it! :)
6/12/09 - This template has been updated and now includes both the original PSD and new PNG files.
Click the image to download!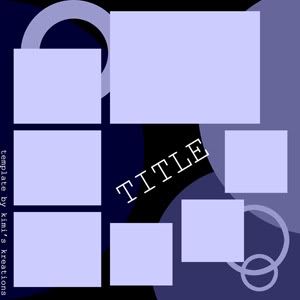 Don't forget, there will be a new template every day this week, so keep checking back!