Iiiiiit's Wednesday! Which means, as promised, another freebie for you! Not that anyone is reading this yet... but still yay, right? Someday Digifree will find me, and then maybe people will find my templates and leave me some C&C. :D I can dream, right?
Template 03
This is a very simple template; I used this page in my photobook for my parents. It was a monthly layout thing and works well for a lot of pictures that are similar. You can fit 9 photos in there. :) Once again, this includes both a PSD file and a PNG, and please remember to read the TOU!
6/12/09 - This template has been updated and now includes both the original PSD and new PNG files.
Click the preview to download!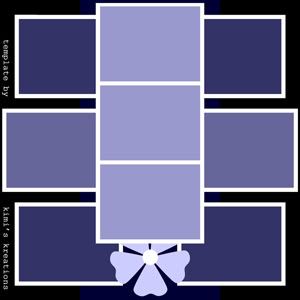 Enjoy~