Well, okay, it's been official for a couple of days now, but I wasn't sure if I needed to wait for an announcement or something. But Rachel says it's okay for me to post, soooooo....
I'm on the Creative Team for Steel City Scraps and Christie Lemmon Designs! I'm a LemmonCity girl! *happydance* I'm so so super excited!! The best part is, since I've been a fan for a while, I already have some older layouts I can use for my CT requirements.
But first I want to share this AWESOME new collab kit of theirs. It's called Sunshine Day and it is so bright and cheery! I love playing with it. You can snag it in the latest issue of The Daily Scrapper, on the
Free Kits Page
.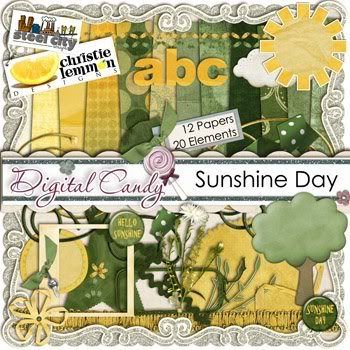 Looks like the first half is already expired (hopefully you've been freebie-tracking and got it already!) but the second half is now available! Get it free while you can! You can snag more LemmonCity stuff at Digital Candy
here
and
here
for TODAY ONLY, before that site closes its doors forever! Then, on the 23rd of this month, you'll find their new shops at
Inspiration Lane
.
Whew! Moving on, here are my first CT layouts for LemmonCity! Using Sunshine Day:
(this one is a redo of one of my DC Red Carpet LOs that I wasn't satisfied with)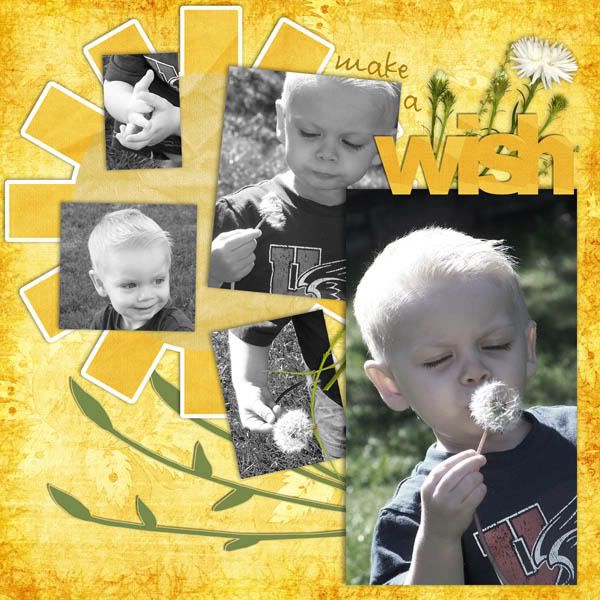 (this one was done for a speed scrap I hosted at BAM)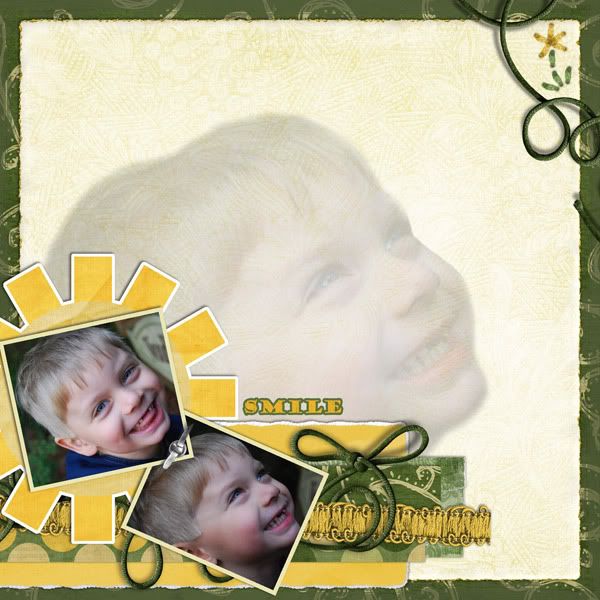 I used Happy Days by Steel City Scraps for this one: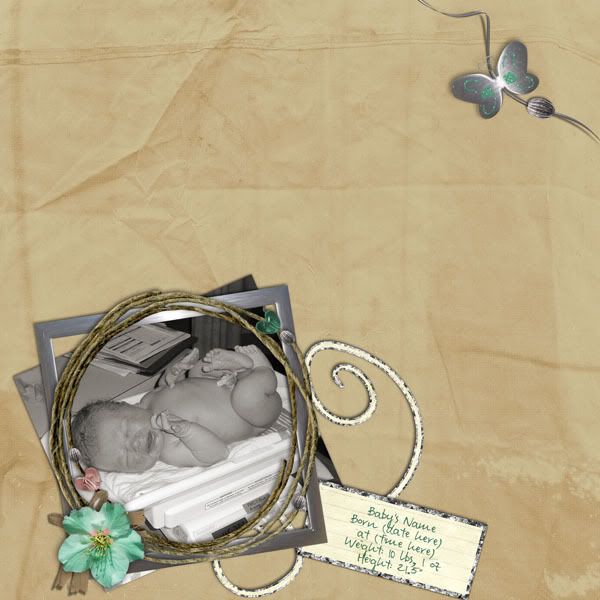 And Mud Puddles by Christie Lemmon for this one: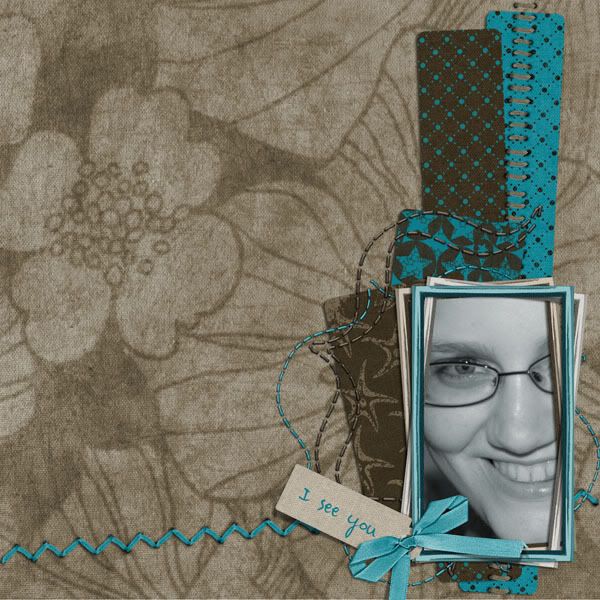 I used their "In Dreams" collab for this one: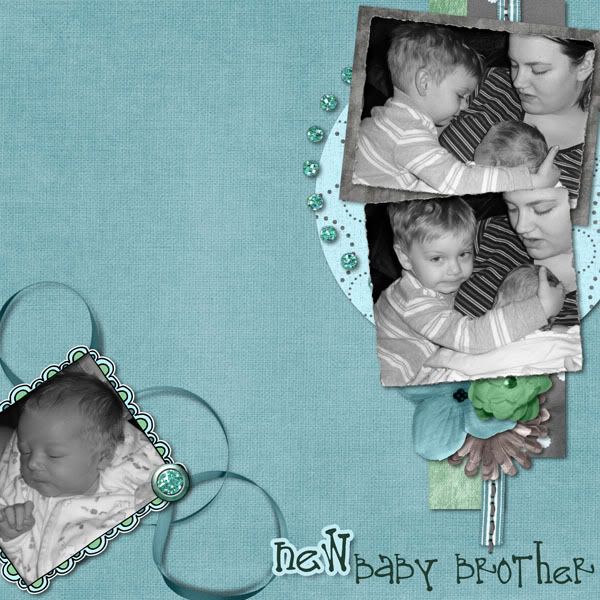 Then, I got started on Richie's baby book (only 4 years late!) using "A Breath of Fresh Air" by Steel City Scraps: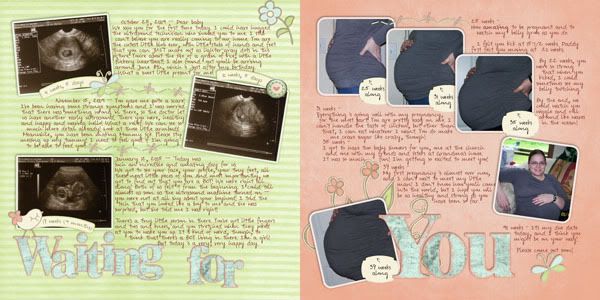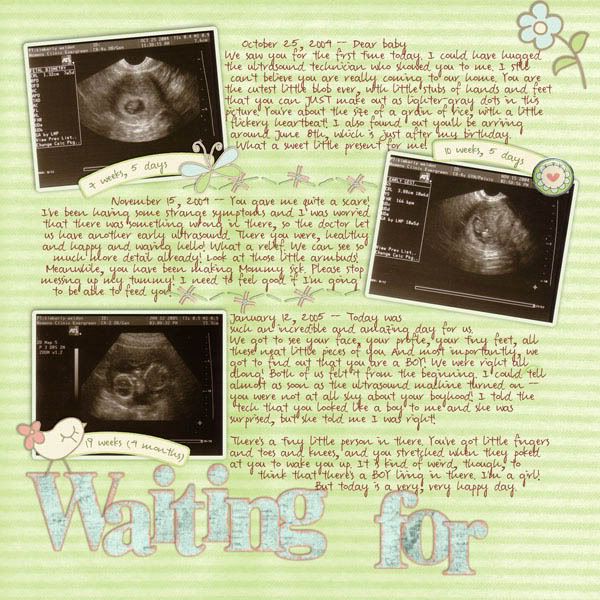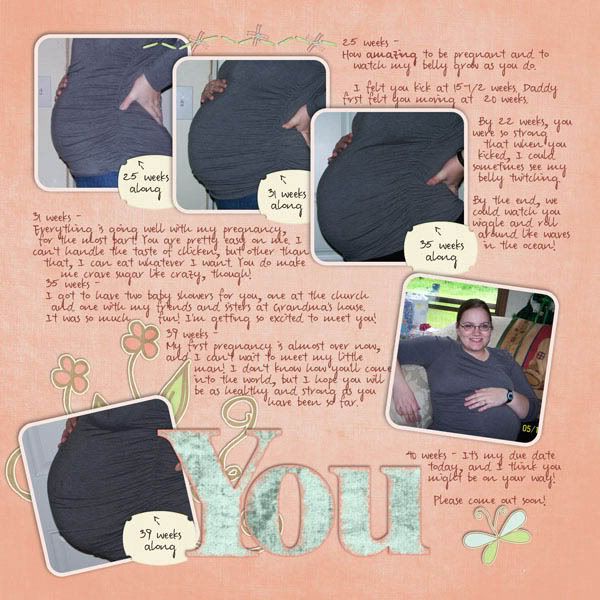 It's so exciting! I am thrilled to be joining their CT. They are the sweetest and most laid-back designers to CT for!
...Meanwhile, I've also done a couple of other layouts, not related to my CT. :)
I made this one for my sister. It's going to be printed in an 11"x8.5" photobook.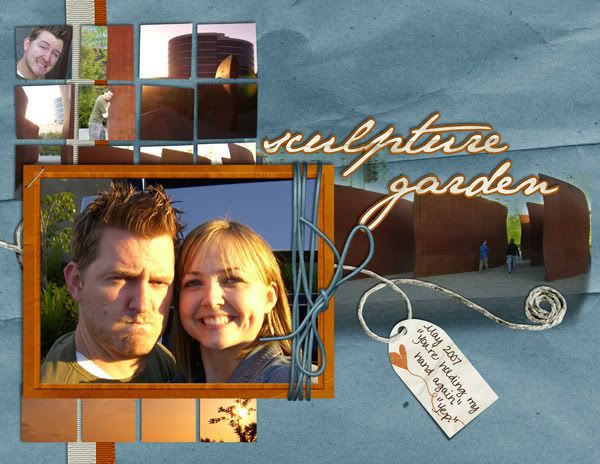 Credits:
template (heavily modified) by ViVa Artistry
kit - Happy to Be by Scrapmuss
fonts - JaneAusten, Tracy
This one, I did for a template challenge over at
ScrapMatters
. I didn't realize until I posted it in the gallery that I used a kit made by the same person who made the template! *lol*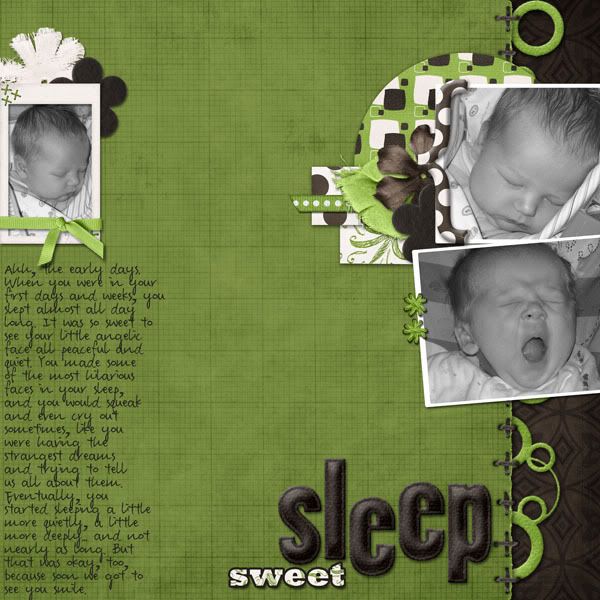 Credits:
template by WM [squared]
kit - Green & Serene by WM [squared]
fonts - Pea Kawai, Rockwell Extra Bold
This was for multiple challenges at different forums, but also an excuse to try out a new kit I bought, "Totally Buggin."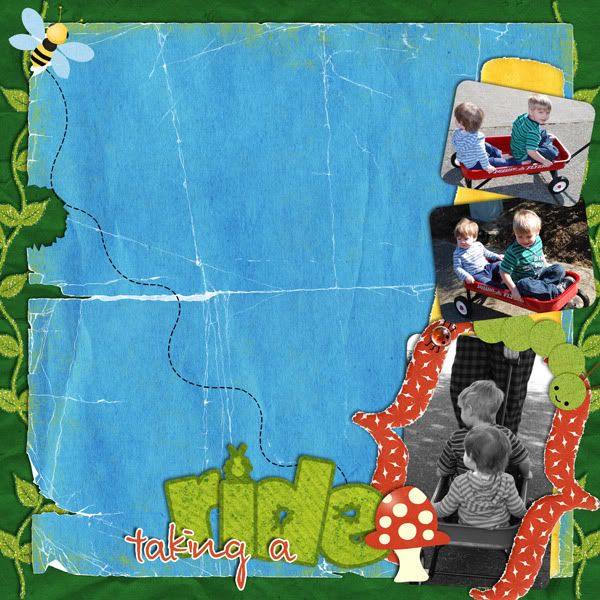 Credits:
kit - Totally Buggin by Mira Designs and Britt-ish Designs
font - Pea Kawai
That's all I'll flood you with for now. ;) I'm hoping to put up a freebie later today though, so check back!