Hey everybody! Are you enjoying yesterday's freebies from the blog train? (Still available for those of you just joining me!) How about some more? :) I made an addon for my minikit; it's just a bunch of random bits and bobs that I jumbled up together. I'd love to see any layouts you might come up with!
BAM Color Challenge #2 Random Add-on
This add-on contains 13 papers and 11 unique elements. It's not a lot, but hopefully you will find some fun things to do with it. ;) Included, but not shown, are two glittery side-borders.
Click the preview to download!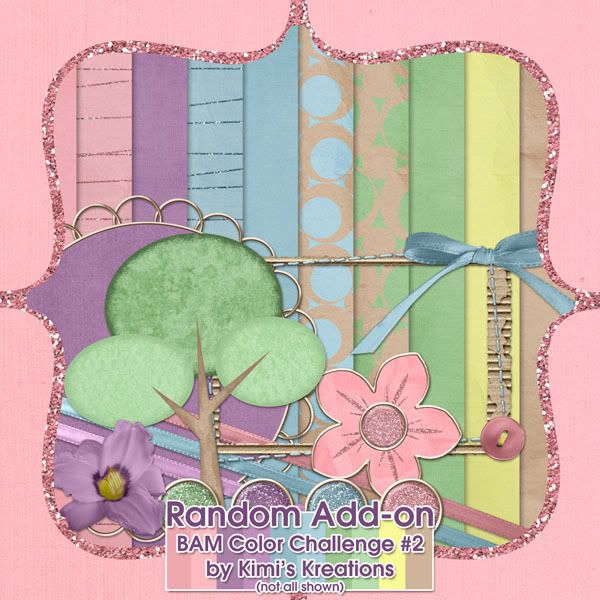 Thanks for stopping by! Come back tomorrow for the alpha and some CU glitter!