So, I had a little extra scrapping time on my hands today, and apparently got a bug in my head. Still on the high from my Digital Candy sugarbinge this last weekend, I was browsing their challenges and found this month's color challenge. It was to simply pick a color you like and make a minikit entirely based around that color.
Now, I don't know how well I did. I am still a pretty new designer. And I did use a bit of CU stuff. BUT, I think it turned out pretty well. At any rate, there are tons of sparkles, and you can't go wrong with those. :D
Beautiful Blues Minikit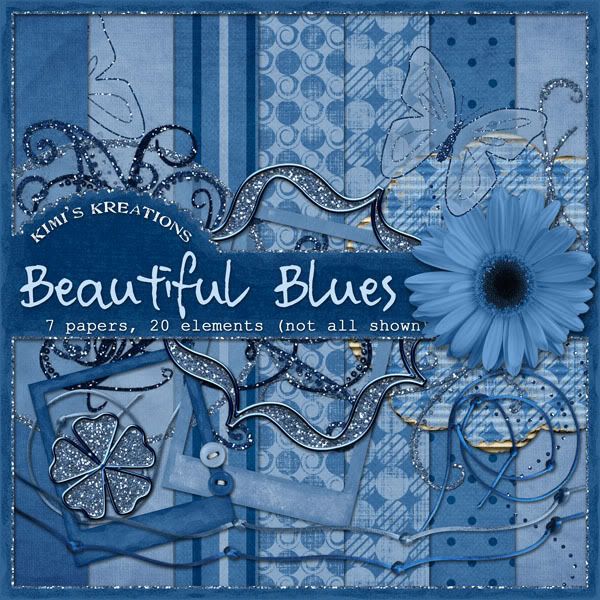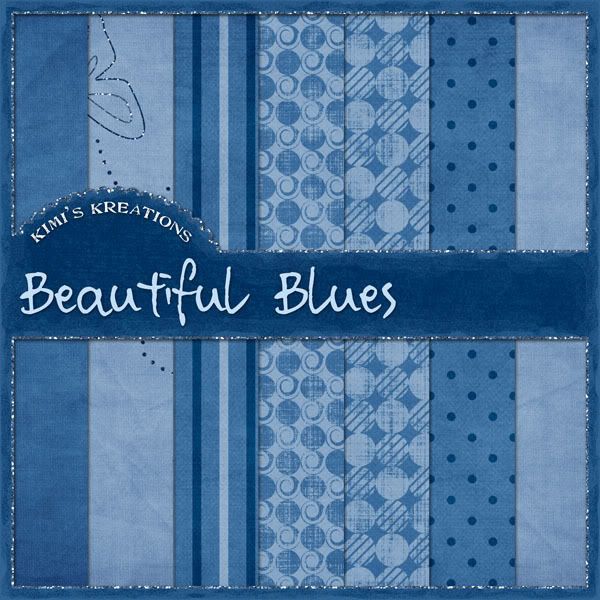 Like it? Love it? Hate it? Here's what you get!
*7 papers; 2 plain, 4 patterned, 1 embellished with glitter
*20 unique elements, including:
-1 daisy
-1 metal-and-glitter bracket frame
-1 metal-and-glitter flower
-2 tiny buttons
-2 paper frames; one rectangle, one square
-1 glitter border
-3 different glitter swirls
-1 vellum mat + separate glitter edge
-2 torn & printed cardboard mats; one bracket-shaped, one scalloped
-1 vellum-and-glitter butterfly
-1 glitter butterfly-with-trail embellishment (as seen on the paper)
-1 curly/knotted string (2 colors)
-1 long knotted string (2 colors)
-1 pretty staple just for you. :D
And here is an example of what you can do with it; a layout I made to rack up some extra points in the color challenge. ;)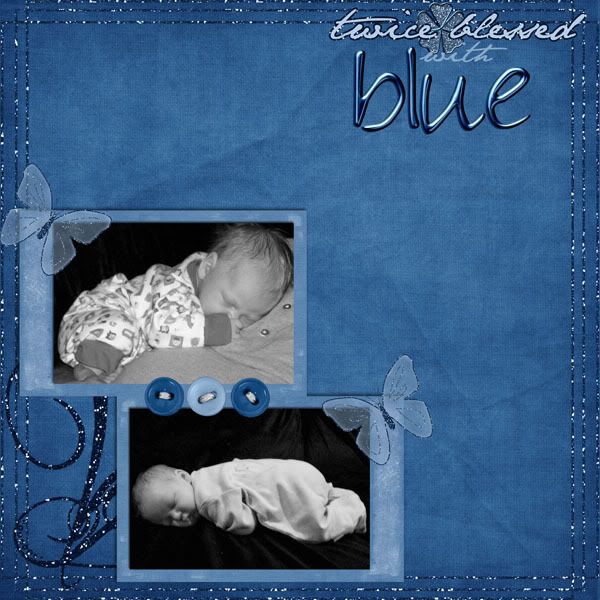 Convinced yet? Here are your download links!!
EDIT: Links expired -- check my shop! :)
BUT WAIT... THERE'S MORE! (*ahem* starting to sound like Billy Mays here...)
Beautiful Blues Alpha
This colored-chrome alpha uses the font "Socially Awkward" by Kevin and Amanda (available
here
) and coordinates with certain elements in the mini-kit.
Click on the preview to download!
EDIT: Link expired -- check my shop! :)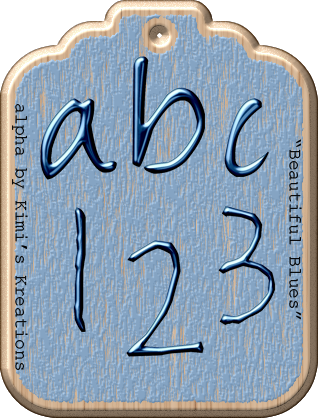 Beautiful Blues Glitter
You know you wanted it! This CU glitter pack contains just 3 pretty blue glitters, in .asl format for Photoshop users AND 12x12 .jpg format for all other programs! And yep, you read right -- the glitter is commercial-use friendly! A link back or a name drop wouldn't hurt though. ;)
Click on the preview to download!
EDIT: Link expired -- check my shop! :)

Phew! Quite a day! I'm going to go collapse now!! Please leave me a comment to keep me chugging along if you enjoyed these freebies! ;)