Happy Tuesday, everyone!!
Guess what?? ..No, you don't have to guess, I'll tell you! I am opening a NEW store over at
goDigitalScrapbooking.com!
And why, you ask? That's the second piece of big news!! (Edited to add: My store at GDS is still empty, but please check back later! I understand new things will be added throughout the day.)
Since I began scrapping, I've been scrapping, designing, and bouncing ideas around with Val, aka geniaBeana. When we opened stores (around the same time), we joined each others' CTs. But we weren't able to get in at the same store at that point. Recently the opportunity presented itself to join GDS, and hence to be able to collab together in the same store, and we jumped at the chance! This week both of us are opening at GDS, and
everything in both stores is 35% off!
That includes this marvelous new kit, created purely for the celebration, Girls' Night Out!
Here's what our awesome CT has done with GNO -- click the small previews to see a larger version in a new window: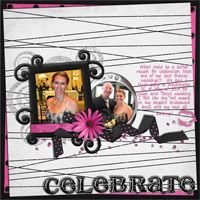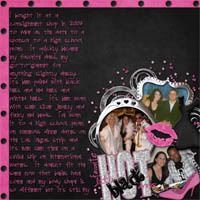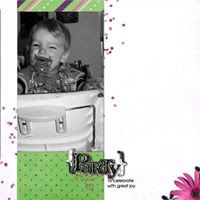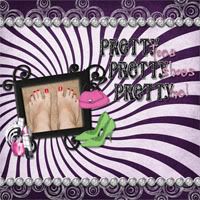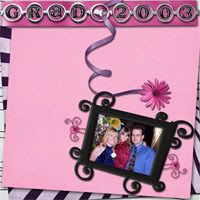 And Val has created this awesome kit using complimentary colors -- It's A Party!
Here's my LO with It's a Party -- available below in QP form! You can find Val's store
here
(but again, not much is up yet -- keep checking!)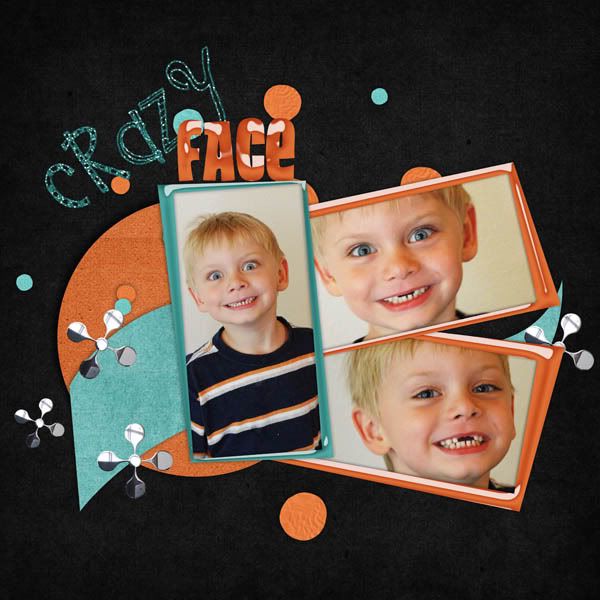 But that's not all -- since Val and I both come from the same original forum (BAM - remember those blog trains a while back?), we had a lot of ladies we both knew, that were on both of our CTs. So we decided, when we moved, that we would also merge our CTs! We now have one, combined CT. Together, Val and I are
KgB Scrap Kreations
-- and our CT gals are
The KgB
. You'll see them around the digiworld, posting RAK threads for us, advertising this blog train, and otherwise fulfilling their secret spy missions for us. ;) (Pun note: the KGB is like the Russion version of the CIA or MI:6, so when we decided to call our CT the KgB, they wanted to be spies! *lol*)
SO! Today, we have a whole BLOG PARTY of freebies for you! The KgB has come together with both of our new kits to create freebies for you! There are quickpages, wordart, and even a free alpha! Speaking of which...
Girls' Night Out Alpha
**this freebie will be available as long as my Grand Opening sale continues -- until September 7th! grab it while you can!**
This alpha is made of glass, black glitter, and deliciously shiny chrome. It's made with the font Cafe Rojo, by Kevin and Amanda, and includes a full alphabet (upper/lower mixed, as per the font), numbers 0-9, and some common punctuation. It coordinates perfectly with both Girls' Night Out by me and It's A Party by geniaBeana. :) If you miss the download, it is also packaged together with GNO and will be released separately in the shop as well.
Link expired -- check out
my store!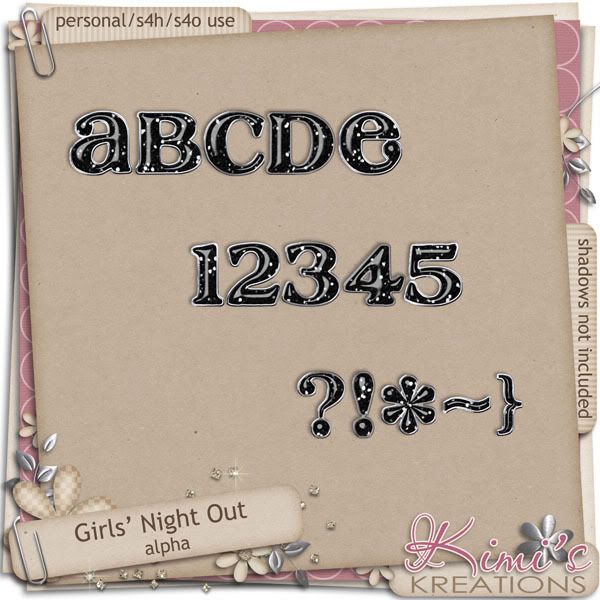 I've also created a quickpage for you, using "It's A Party" and Val's awesome coordinating plastic styles!
Click on the preview to download!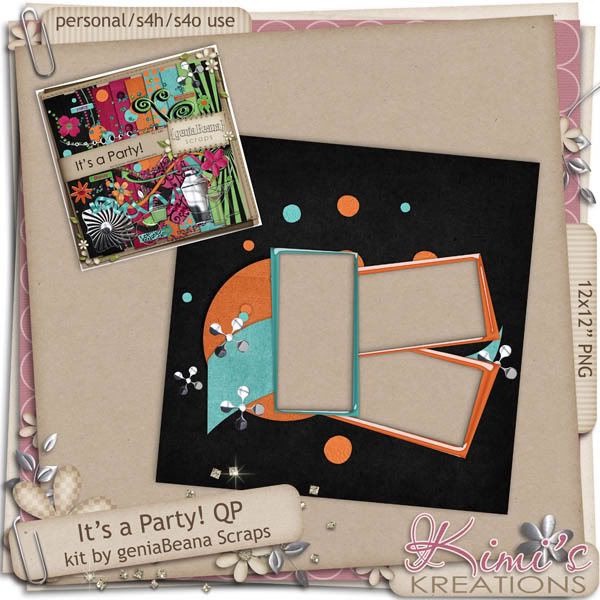 From here, you'll want to head on over to Val's blog to get the blog train rolling! Don't forget to leave some love for our CT gals, some of them are first-timers at this blogtrain stuff!
(Keep in mind we are all on different timezones, so if anyone's post isn't up yet, be sure to check back later.)
Kimi's Kreations (Kimi) <-- you are here!
geniaBeana Scraps (Val)
Zeee Pink Boudoir (Zeee)
AZK Dreamin' Big (Angie)
Miss Mis Design (Misty)
Once Upon A Scrap Time (Niki)
Dylabel Designs (Belinda)
Scrapping Chel Creations (Chel)
The Cluster Queen (Mar)
Digital Scrappin' Rocks (Neeny)
Mamabear Scraps (Mamabear)
These Are My Moments (Brandi)
Laura's Daily Madness (LauraLea)
Kaelira's Digiscraps (Sara)
Keep an eye on this blog -- there's even MORE news coming tomorrow, so watch for it! ;) Happy scrapping!