So I have another bit of news today. A couple, actually. Do you all like freebies? This is a big week for them! First of all, if you didn't catch yesterday's alpha and QP, be sure to scroll down and snag 'em! Second, today I am featured in the Daily Download at goDigitalScrapbooking.com! This month is GDS's birthday, so all of the Daily DL's will coordinate with the Just One Year designer collab bits and pieces in the store. If you collect all of the dailies, you'll have a pretty good coordinating stash to go with the pieces you can buy from the store! My first Daily Download freebie EVER is...
a glitter pack!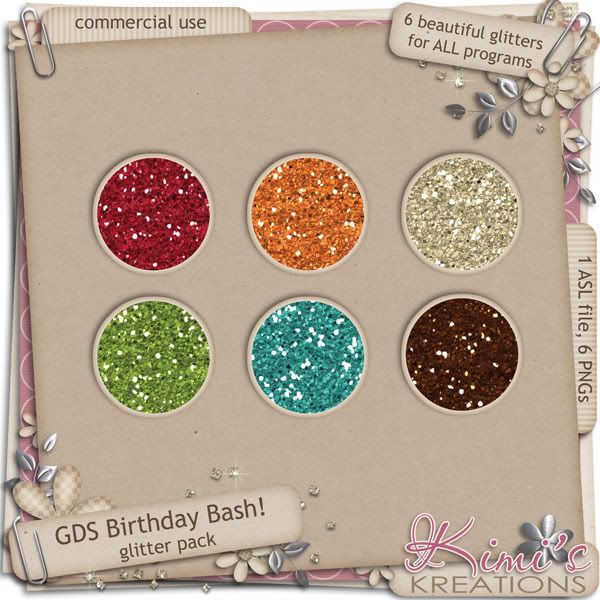 In the future, I will be able to offer glitter as a Designer Service at GDS, so this is a great way to preview my glitter and see if you like how I make it! :) Head over to the
Daily Download Forum @ GDS
to grab yourself a copy -- but be quick, because it's only free for a day before it goes up in the store! You will have to be a member of GDS to see the forum.
While you're over at GDS grabbing THAT freebie, why don't you check out their challenges? I get to host the newly-improved Progressive Layout challenge! If you scrap along with me for a week, following my steps (think speed scrap in slow motion), you can win an awesome mini-kit when the challenge is over -- just for creating a layout! This challenge will run every 2 weeks, and it's just one of many awesome challenges at GDS!
Check it out here!
Another item of interest -- As you know, I'm going to be collab'ing with Val (geniaBeana) on a regular basis. Our first collab is ready to go!! It's called Hoo's My Boy, and it's awesome! The best part?
We're giving away two FREE copies - one at DigiScrapAddicts (hosted by Super Spy Zeee) and one at DigiShopTalk (hosted by Super Spy AZK). You can post in both threads for two chances to win!
Here's a sneak peek: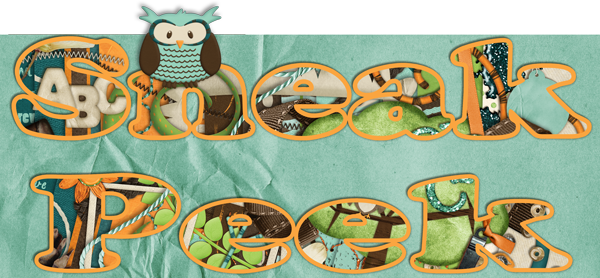 That's all for today -- but later this week, GDS's birthday bash will really be kicking off, and there will be yet another freebie from me through the Scavenger Hunt! So come on over and hang out with us!