Whew. It's been quite a day. I was supposed to have a shiny new template pack in store for you today, but what with various new processes at MLAS, it's not available yet. Has to go through QC. Sooooo instead I'm going to give y'all the freebie I was going to use to announce the template pack, as I have no idea when said template pack will be released.
"My Darling" Quickpage #1
This is a 12x12" "drop in" quick page created by me, Kimi, with my soon-to-be-released kit, "My Darling." It's a lovely, girly little kit that has bits of elegance and whimsy in a nice soft mix of pinks, blues, creams and browns. This quickpage uses mostly the pinks. It also uses one of the templates that will be available in Template Pack 04, so keep an eye out for that! ;)
My Darling will be released at MLAS this Thursday. "Name This Kit" contest winners will receive their coupon codes then. Please see previous post for more details.
Click on the preview to download!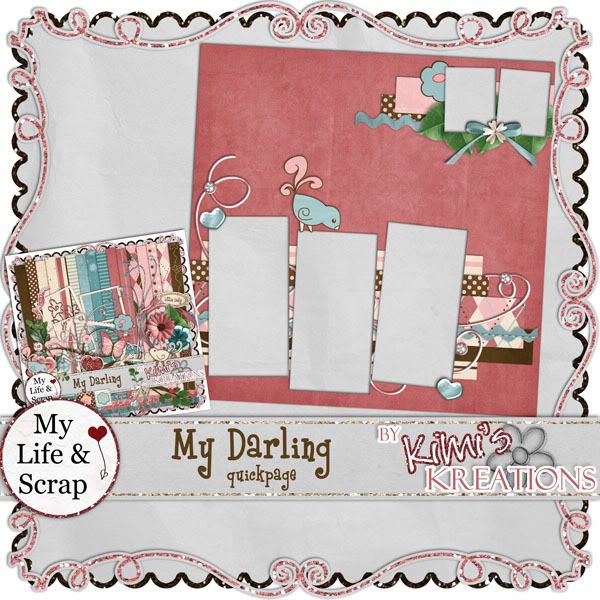 Happy scrapping! Keep an eye out for the release of "My Darling" later this week, along with another freebie quickpage and (hopefully soon!) the release of Template Pack 04! :)