Hey everyone! 've been totally MIA lately, huh? Designing always takes so much more time than I expect! But the good news is, I have a new kit all packaged up and ready to go. It's got to go through QC still, but I'll let you know when it's in the shop.
But guess what? I have six new girls on my Creative Team! Please welcome Brandi, Niki, Jamie, Zeee, Angie, and Misty!! These ladies ROCK! You should see their LOs!
Click here
to head over to my section of the gallery at MLAS and check out all the beautiful pages! I am seriously awed.
My CT member Misty made a gorgeous quickpage for you using my kit
Lemonberry Fizz
. It's still available on her blog, right here:
Miss Mis Designs
(a few posts down)
Also, another CT gal, Marie, made an awesome July desktop using my kit
Ready For Sun!
You can pick up her freebie over on her blog,
The Sad Scrapper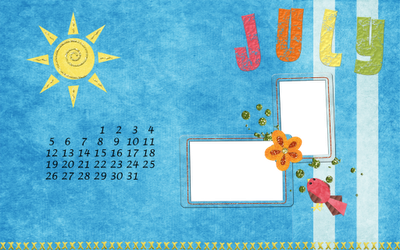 So many pretty freebies! I am super excited to have these ladies on my team.
In other news, MyLifeAndScrap is hosting an AWESOME contest during the month of July! Check it out! Just click on the image below to be linked over to the contest sign-up thread. All of the MLAS designers are contributing coupons, including me, so go see!
...and you didn't think I'd let you go without a freebie, did you? Here's a template just for you!
Template 55
This is a simple 3-photo template with a nice little photo cluster and some paper strips you can use. :) Frames included! This is a 12x12" template in PSD format, but also includes a PNG file for each layer, so it's useable in all programs!
Click on the preview to download!
And check back later this week (I hope!) for a chance to win my new kit and another freebie or two!