Hey everyone! I've got news! This month was my first chance to participate in the Monthly Mega kit at MyLifeandScrap!! It's called Road Trip and it's totally awesome! It has an Americana, route-66 sort of theme. Here's the full kit (click to visit the store!):
I got to contribute some papers, a couple of elements, and an awesome glitter pack, all of which are included in the whole kit! Here are previews of my pieces just for kicks: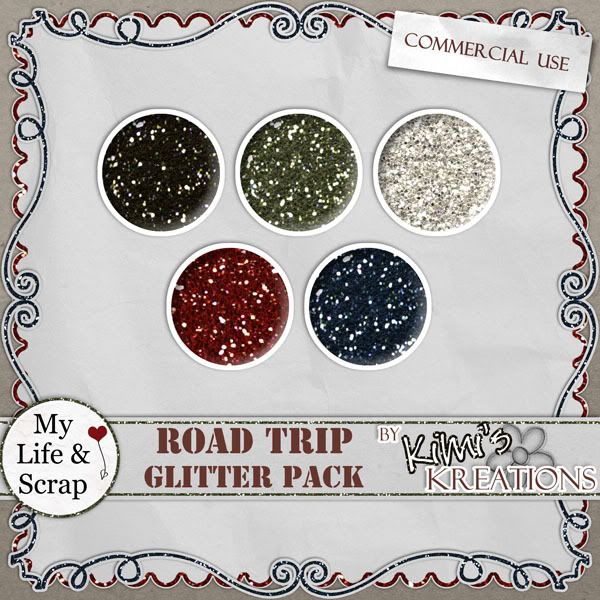 The whole mega kit is only $5, so check it out!
Sorry, no freebies today :( But I hope to have something for you this week, so stay tuned!